We are engaged in activities with a wide range of fields and age groups with the theme "Neighborhood development and improvement" as policy.
Sakura Circle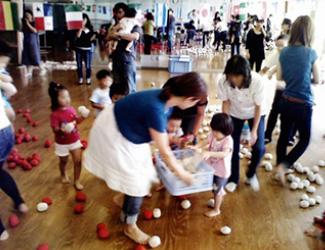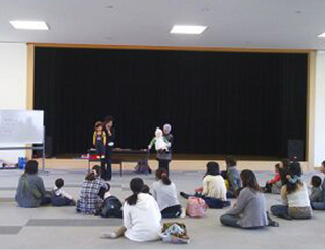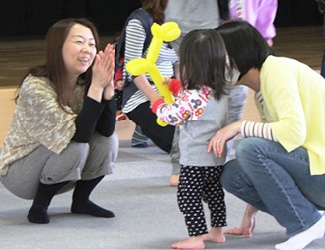 We plan and operate events for children and their parents in various neighborhoods since 2010. The goal is to aid parents and children of the same age who haven't started kingergarten yet to socialize and make friends. We have 2,870 members and a total number of event participants of 15,528.
Events for Elementary School Students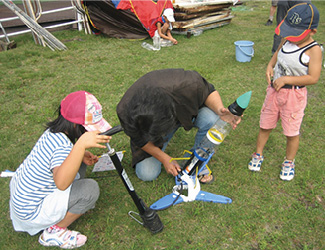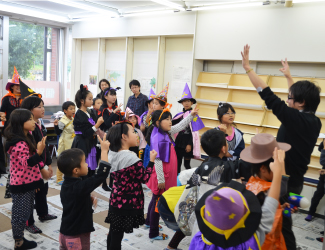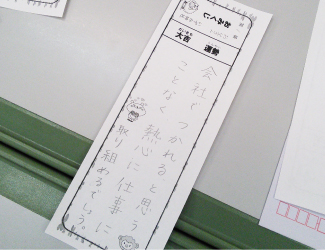 Kids learn not only through regular lessons but also thorugh experience in our various events. We have a "Science experiment classroom" where you can try the PET bottle rocket or play with slime, experience foreign customs at our "Halloween party", on New Year and holidays we have our "Fun party" event.
Support of Sports Activities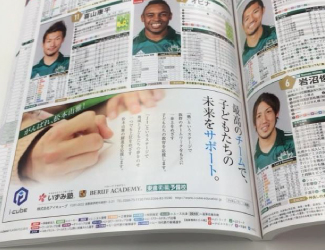 We support through sponsorship and promotion of different sport organizations such as Mamasan volley and local sport clubs. We are also an official partner of the Matsumoto Yamaga FC who is active in the J League.